Dana's Babies
Pom Puppies
We supply AKC papers, a pom manuel, a puppy pack, and a food sample with each puppy. The puppy will have had its first combo shot and been wormed. Ongoing support for puppies purchased from us is always available.


Pomeranians are easy to care for. They need brushing every few days, and their nails clipped each month. As long as they are fed high quality food, they rarely shed coat (females do shed after whelping). Poms eat very little, so it is not expensive to feed the best food. They are very intelligent and easy to train. Their antics are charming, and each Pom has a lovable personality of its own. Well bred Poms make good children's companions, however small children must be supervised so that the puppy is not dropped or hurt. Toddlers should only hold toy dogs while sitting on their bottoms. Large dogs may also hurt or kill your Pomeranian, so please exercise caution in this regard.
We consider our prices to be very reasonable for puppies of this quality.
I have puppies born!
Cloey and Harley Had there pups and
they are all Sold.
Luna and Rowdy are expecting in October 2020
Sadie and Leo are expecting October 2020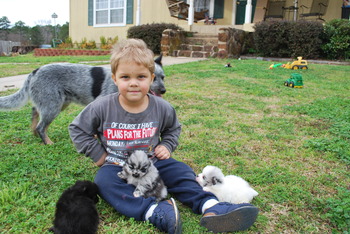 Solid black boy - Sold
This little boy is available and will be small. he is from Bella and Harleys litter..
Cream female (SOLD)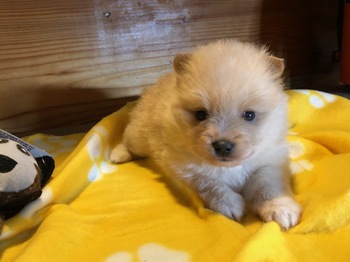 This beautiful girl is from Wendy and Harley
Black and whiti tri (SOLD)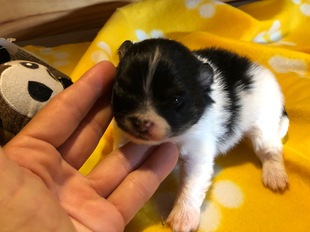 2nd pic of Black boy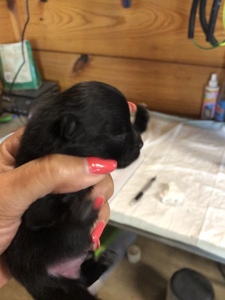 2nd pic of Cream female (SOLD)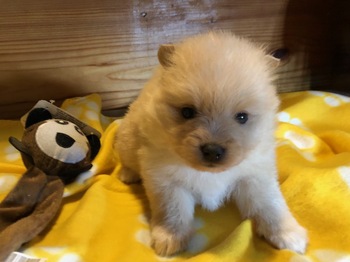 2nd pic of tri party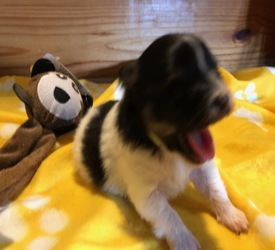 The Buy Now button is used if you are wanting to purchase a puppy by credit card or put a deposit to hold a puppy for you. There is a 3% charge to pay by credit card. All transactions will go thru Paypal a secure site. Please do not use the buy now button without contacting me first to see if the puppy is available.